Nature Journaling workshop in Marshall
Thursday, July 14th
This workshop gives educators the skills and knowledge to incorporate nature journaling into the heart of outdoor learning experiences for their students.
EcoTime 2.0 Workshop in Savage
Thursday, July 21st
This workshop aims to introduce teachers to lessons that build community and engagement in science concepts; promote investigation, analysis, and interpretation on data; and extend science instruction to language arts, math, art, and engineering.
Patterns in Nature Institute in Monticello
Monday-Wednesday, July 25th – 27th
This 3-day institute is designed to provide the spark educators need to raise student interest and engagement as they explore and investigate plant and animal natural patterns & behaviors while learning outdoors.
We encourage YOU to become a community of Observers!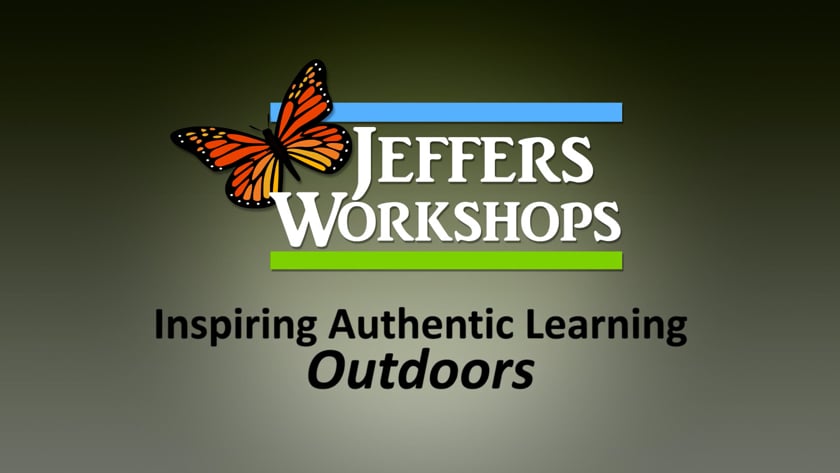 Watch Our Workshop Video
&
Schedule Your FREE Workshop Today!
Good Sense
An Educator's Guide to
Outdoor Sensory Activities
We receive five senses at birth – to learn, explore, and reach logical conclusions from our own observations & experiences.
We hope these activities will help you discover & explore the limitless possibilities available by using your senses.
Fostering
Environmental Stewardship
Through Education
0
Professional Workshops Held
Keep in touch with Jeffers for new ideas & upcoming workshops!